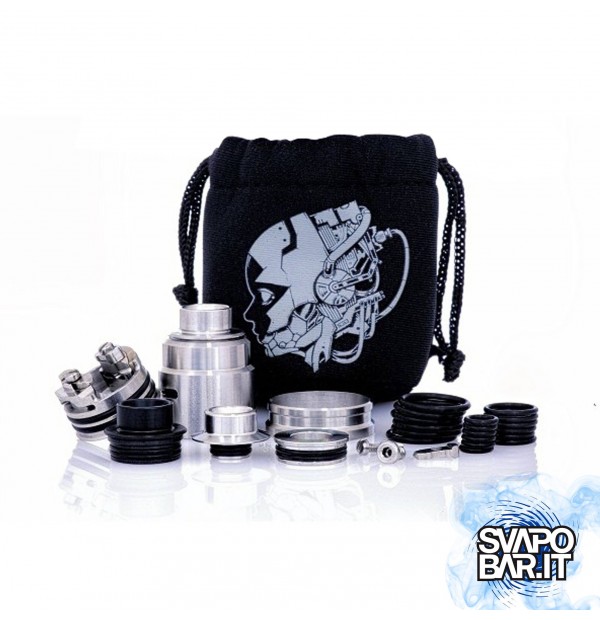 Visualizzazione ingrandita
PSYCLONE ENTHEON RDA
SV06161C00000
Con l'acquisto di questo prodotto è possibile raccogliere fino a 8 Punti fedeltà. Il totale del tuo carrello 8 Punti fedeltà può essere convertito in un buono di 1,60 €.
questo prodotto non è più disponibile
Nuovo prodotto
Informazioni sul prodotto
Attenzione: Ultimi articoli in magazzino!
Data di disponibilità:
Secure shopping
Garanzia di originalità
Seleziona

In magazzino

Invio in una giornata lavorativa

Non disponibile

Sconto di listino
- carrello da 0 € a 49 €
- spese di spedizione escluse
- Mancano € per raggiungere lo sconto successivo
89,00 €
Spedizione Gratuita
- carrello da 49 € in poi
- spedizione gratuita
- Mancano € per raggiungere lo sconto successivo
89,00 €

PSYCLONE ENTHEON RDA

22mm Outer Diameter
22mm/24.5 Adapter Ring (Included)
Stainless Steel Construction
Peek Insulators
Adjustable Airflow Control
Innovative Two Post Styled Deck with reduced chamber
Coil Clamping System (CCS)
Reversible Coil Clamping System
Bi-Lateral Eliquid Injection Block

Included Accessories

22mm/24.5mm Adapter Ring
Stainless Steel Wide Bore One-Piece Integral Drip Tip
Delrin Slim Bore One-Piece Integral Drip Tip
Stainless Steel Shorty 510 Tip
Delrin Shorty 510 Tip
Stainless Steel 510 Adapter
Delrin 510 Adapter
Bottom Feed Contact
Misc. Replacement Parts and O-Rings
Psyclone Branded Neoprene Case



Recensioni
Ancora nessuna recensione da parte degli utenti.