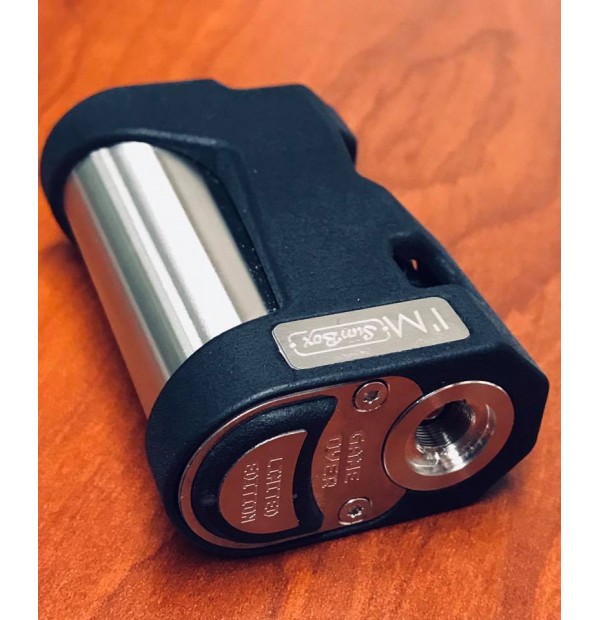 Visualizzazione ingrandita
GAMEOVER MINI - Plain tube
Con l'acquisto di questo prodotto è possibile raccogliere fino a 22 Punti fedeltà. Il totale del tuo carrello 22 Punti fedeltà può essere convertito in un buono di 4,40 €.
questo prodotto non è più disponibile
Nuovo prodotto
Informazioni sul prodotto
Attenzione: Ultimi articoli in magazzino!
Data di disponibilità:
Secure shopping
Garanzia di originalità
Seleziona

In magazzino

Invio in una giornata lavorativa

Non disponibile

Sconto di listino
- carrello da 0 € a 49 €
- spese di spedizione escluse
- Mancano € per raggiungere lo sconto successivo
229,00 €
Spedizione Gratuita
- carrello da 49 € in poi
- spedizione gratuita
- Mancano € per raggiungere lo sconto successivo
229,00 €
SunBox + I'M
made with the cooperation of Alessandro Bisori (I'M) Infinity Mods
-Limited edition Two different frames and battery sizes for the same "limited edition design"
-Game Over LE bomber PRO and 18650 battery
-Game Over MINI bomber PRO and 18500 battery
-Cappy V5/V4
new cappy V5 for the LE and special Cappy V4 for the MINI
-Bomber PRO feautures
-3 click: on/off or 5 click: stealth mode
-short protection/low battery warning
cut off protection -puff time protection
-reverse battery protection 18650 E 249.00 plain tube
- battery 18500
Recensioni
Ancora nessuna recensione da parte degli utenti.