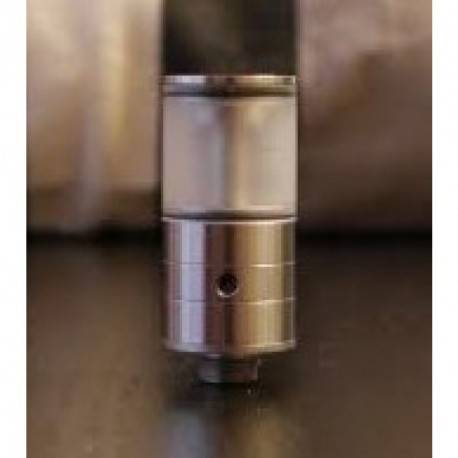 Visualizzazione ingrandita
Origen - Tiny Tank
SV03632C00000
Con l'acquisto di questo prodotto è possibile raccogliere fino a 7 Punti fedeltà. Il totale del tuo carrello 7 Punti fedeltà può essere convertito in un buono di 1,40 €.
questo prodotto non è più disponibile
Nuovo prodotto
Informazioni sul prodotto
Atom ibrido tra un dripper ed un tank
Attenzione: Ultimi articoli in magazzino!
Data di disponibilità:
Secure shopping
Garanzia di originalità
Seleziona

In magazzino

Invio in una giornata lavorativa

Non disponibile

Sconto di listino
- carrello da 0 € a 49 €
- spese di spedizione escluse
- Mancano € per raggiungere lo sconto successivo
77,87 €
Spedizione Gratuita
- carrello da 49 € in poi
- spedizione gratuita
- Mancano € per raggiungere lo sconto successivo
77,87 €
Origen Dripper Tiny Tank by Norbert
The atomizer Origen Dripper 16mm Tiny Tank by Norbert is a dripper 16 mm, single and dual coils withtank.
The tank is designed for automatically delivering the liquid drops on the cotton.
Materials Origen Dripper Tiny Tank:

Body: stainless steel
Center Pin: brass
Nuts: Stainless Steel
Dimensions Origen Dripper Tiny Tank:

Diameter: 16 mm
Height: 32 mm
Tank : 1.5 ml
Recensioni
Ancora nessuna recensione da parte degli utenti.