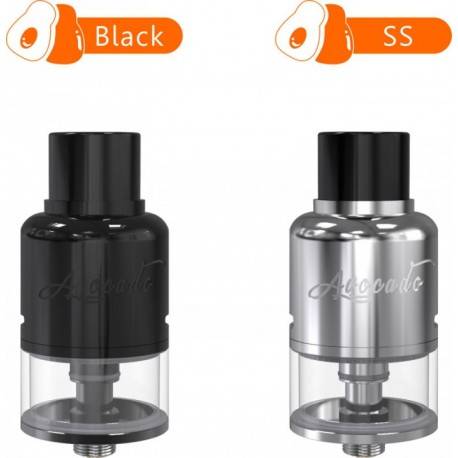 Visualizzazione ingrandita
GeekVape - AVOCADO 24 - Bottom AirFlow
Con l'acquisto di questo prodotto è possibile raccogliere fino a 2 Punti fedeltà. Il totale del tuo carrello 2 Punti fedeltà può essere convertito in un buono di 0,40 €.
Nuovo prodotto
Informazioni sul prodotto
Nuova versione maggiorata e migliorata dell'AVOCADO by GeekVape
Attenzione: Ultimi articoli in magazzino!
Data di disponibilità:
Secure shopping
Garanzia di originalità
♦ Bottom airflow RDTA provides better flavor
♦ Slide design, easy to wick and fill
♦ Ceramic block for single coil
♦ Various airflow control options
Slide the pick to adjust the wick/fill hole
Recensioni
Ancora nessuna recensione da parte degli utenti.