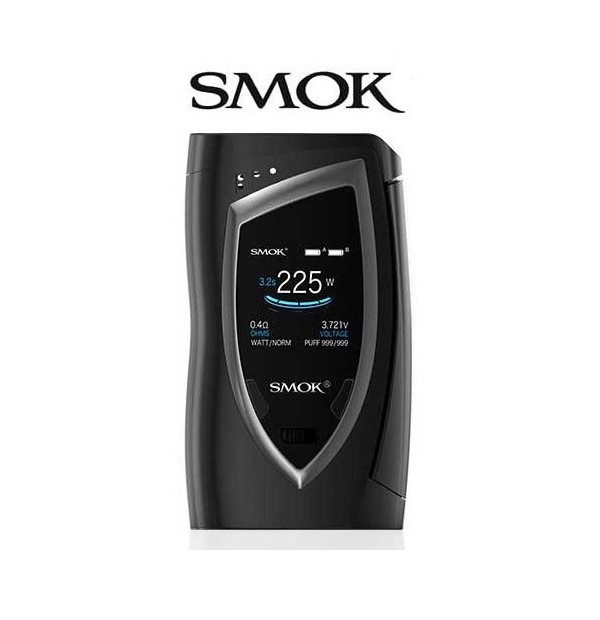 Visualizzazione ingrandita
Smok - Devilkin 225W TC Box MOD - Nero Argento
Con l'acquisto di questo prodotto è possibile raccogliere fino a 4 Punti fedeltà. Il totale del tuo carrello 4 Punti fedeltà può essere convertito in un buono di 0,80 €.
Nuovo prodotto
Informazioni sul prodotto
Attenzione: Ultimi articoli in magazzino!
Data di disponibilità:
Secure shopping
Garanzia di originalità
Seleziona

In magazzino

Invio in una giornata lavorativa

Non disponibile

Sconto di listino
- carrello da 0 € a 49 €
- spese di spedizione escluse
- Mancano € per raggiungere lo sconto successivo
49,10 €
Spedizione Gratuita
- carrello da 49 € in poi
- spedizione gratuita
- Mancano € per raggiungere lo sconto successivo
49,10 €
SMOK Devilkin Kit è un dispositivo di vaporizzazione elegante ma potente che emette una potenza massima di 225 W con due batterie esterne 18650. Presenta i lati anteriore e posteriore a forma di lama e un corpo ergonomicamente curvo.
Packing Details:
1pc - Devilkin MOD
1pc - USB Cable
1pc - User Manual

Parameters:
• Size(mm): 86 x 49.6 x 34.2
• Wattage Range: 1-225W
• Voltage Range: 0.5-9V
• Standby Current: <500uA
• Batteries: 8000mAh built-in battery
• Resistance: 0.1-2.5ohm(VW)/0.05-2ohm(TC)
• Temperature Range: 200℉-600℉/100℃-315℃
• Thread: 510
Features:
1. Blade-shaped design on both the front and back sides
2. Ergonomic appearance for better grip in hands
3. Dual 18650 cells with 225W maximum output
4. 1.3-inch high-definition display
5. Streamline fire key for easy click
6. Side vent holes for heat diffusion
7. Supports upgrading and charging
Recensioni
Ancora nessuna recensione da parte degli utenti.