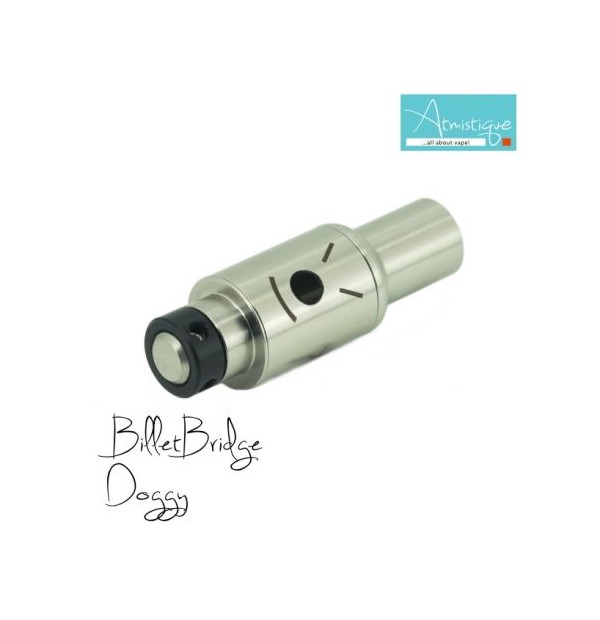 Visualizzazione ingrandita
Billet Bridge - Doggy RBA
SV06185C00000
Con l'acquisto di questo prodotto è possibile raccogliere fino a 5 Punti fedeltà. Il totale del tuo carrello 5 Punti fedeltà può essere convertito in un buono di 1,00 €.
questo prodotto non è più disponibile
Nuovo prodotto
Informazioni sul prodotto
Attenzione: Ultimi articoli in magazzino!
Data di disponibilità:
Secure shopping
Garanzia di originalità
Seleziona

In magazzino

Invio in una giornata lavorativa

Non disponibile

Sconto di listino
- carrello da 0 € a 49 €
- spese di spedizione escluse
- Mancano € per raggiungere lo sconto successivo
59,84 €
Spedizione Gratuita
- carrello da 49 € in poi
- spedizione gratuita
- Mancano € per raggiungere lo sconto successivo
59,84 €
Doggy is an RBA atomizer for use with all BilletBox/Boro versions .

Its main body is made from AISI 304L food grade stainless steel while the insulated parts are made of Ketron® food grade peek, a material that can withstand extremely high temperatures (249 °C continuous – 310°C over short periods of time).
The air inlet is adjustable with four holes, allowing you to select the desired draw precisely and it lines up perpendicularly with the coil and then straight to the drip-tip. Available there is also a center-pin/bell combo (sold separately) for more tight draws or use them in four combinations and find the exact result fits in your personal needs. Both bells are conical inside for a better final result.
Included you will also find spare o-rings and screw.
Recensioni
Ancora nessuna recensione da parte degli utenti.